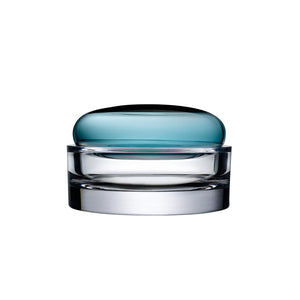 Part of the NUDE Ecrin series designed by Sebastian Herkner, this medium-sized container offers an elevated sense of sophistication and elegance. Hand-crafted from crystalline glass, this precious piece stands out with its commanding, heavy base.
Height: 4 2/3 in
Diameter: 6 5/9 in
Material: lead-free crystal
The mastery and craftsmanship of handmade glass is a signature of NUDE.
NUDE prides itself in its artisanal approach to glassware, specializing in handmade, pure crystalline glass, be the pieces blown or press-blown. With their Master blowers, NUDE continues to hand
make much of the world's most acclaimed glassware.